Behavioural Insights Consultancy is founded to fill the gap in public policy consultancy, particularly in behaviourally-informed policies (behavioural insights). Through our work, we hope to improve the well-being of society.
With BI, we hope to bring fresh perspective in public policy approach by improving decision-making and achieving behaviour change to improve policy outcome. Or make policy more efficient.
We focus on public policy (public sector) but also work with the private sector and the NGOs. We hope to engage and collaborate with relevant stakeholders for the benefits of society.
As a Malaysian entity, we believe Malaysians know Malaysia's public policy settings and peculiarities better, and thus would be in a better position to offer practical, innovative and cost-effective solutions.
We position ourself as a social entrepreneur and aspire to be a leader in BI application in Malaysia and in the region. Inspired by the impactful work of Nobel laureate Richard Thaler and experts such as Dan Ariely and Schlomo Benartzi, as well as Behavioural Insights Team in the UK, we started Behavioural Insights Consultancy in 2019.
Our principal consultant has more than 15 years experiences in corporate sector and voluntary NGO work, and conducted public policy research using behavioural insights/nudge – believed to be one of the few to pioneer BI application in Malaysia. We believe in collaborations, and have access to relevant expertise in economics, public policy, strategic planning, data science, psychology and project management.
Company Name: BEHAVIOURAL INSIGHTS CONSULTANCY
SSM Registration: 201903285670 (003031475-W)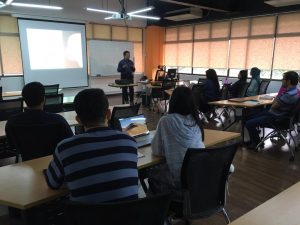 Our founder/consultant, Mohammad, work on various issues such as retirement savings among private sector employees, income inequality and poverty issues. He has delivered talks and training, including webinar sessions organised by the Malaysia Productivity Corporation (MPC), a government agency spearheading the BI initiatives in Malaysia.
Mohammad received his Master in Public Policy from the University of Malaya and MPhil. from the University of Cambridge. He is trained in nudging using the BASIC© and EAST frameworks.